DELIVERY OPTIONS
Our Super Delivery Team of courteous, conscientious and experienced professionals will be delivering your furniture. Guaranteed 3 Hour delivery Window or it's FREE We appreciate that your time is valuable.
NO one likes to wait around all day for delivery so you will be called the night before your scheduled delivery date to confirm a 2-3 hour delivery window. In addition, on the day of delivery, our super delivery team will call you 30-60 minutes prior to arriving at your home. It's really important we a get a hold of you so please ensure we have the right delivery contact information with telephone or cell #'s at the time of sale. We guarantee your order will be delivered within a designated 3-hour delivery window, or your delivery is free.
If your delivery is late, simply contact the store of your original purchase after signing the delivery manifest with the delivery time stamp and we will credit your account or mail a refund check for the price of your delivery fee within three weeks.
Our Super Delivery Service includes:
One Low, Flat Delivery Fee
We offer local in-home delivery and assembly for one low, flat delivery fee based on the number of items. Please ask one of our Super Agents for complete details.
Please inquire about our Curbside Drop-Off Rates - available for less.
Our local delivery area is any residence within a 40 kilometre radius from our store address which is:
3519 99 Street NW,
Edmonton, Alberta, T6E 6S2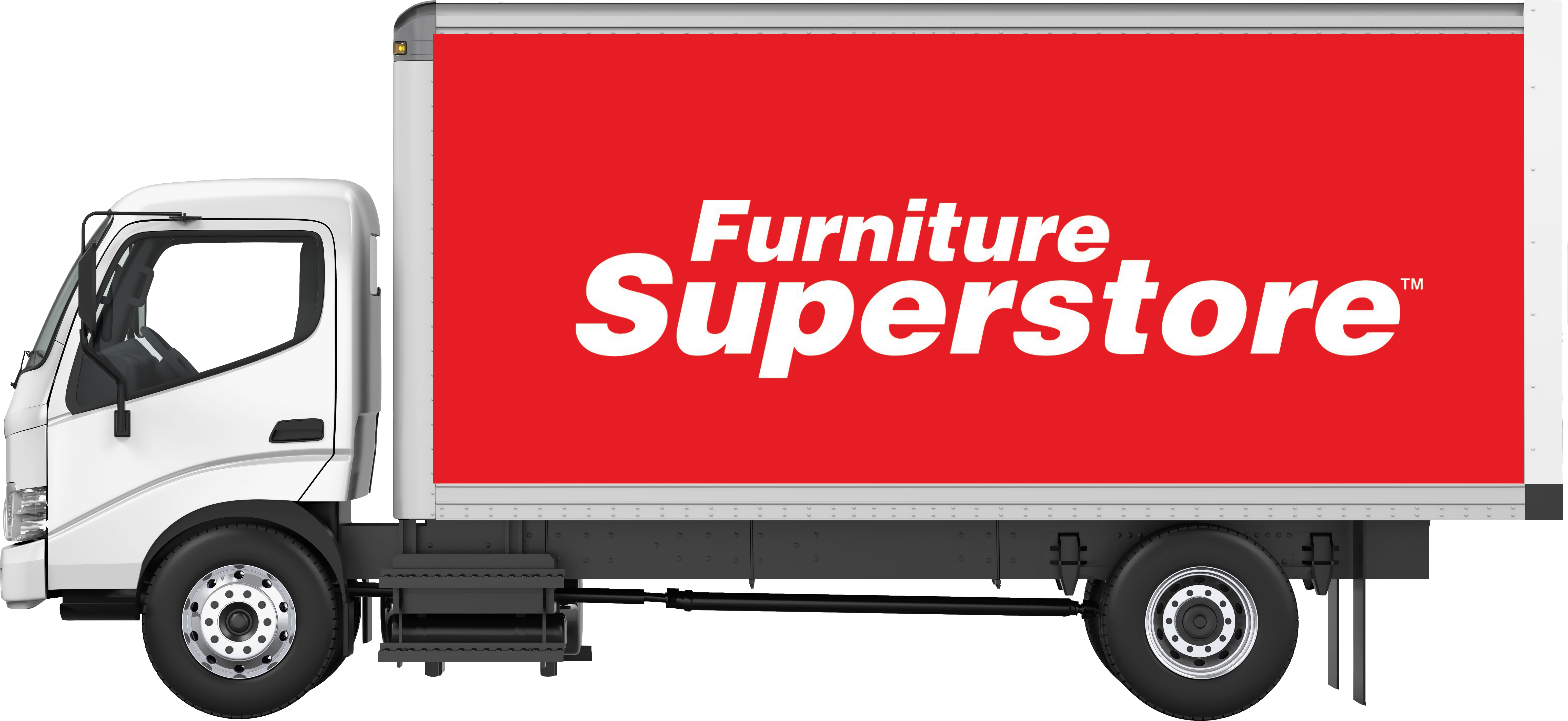 FURNITURE & BEDDING
We will uncrate or unpack your new purchase (with the exception of ready to assemble products) and we will set it in place. Due to health regulations, soiled or stained upholstery or bedding cannot be moved by our professional delivery associates unless it is wrapped by the customer. We also cannot disassemble any existing furniture in your home in order to complete the delivery. Sorry but there are no exceptions.

THE FINAL TOUCH
After assembly of your product, we will wipe down your new wood furniture and vacuum your new upholstered furniture to remove any dust or debris from the packaging so it's immediately ready to enjoy. We will also remove all of the packaging, clean & vacuum the area where we worked so you'll never even know we were there. We will also supply and install felt pads on on any furniture that is not being placed on carpet to protect your beautiful flooring.
We also offer immediate same-day pickups at our retail location at the time of purchase. You may take your beautiful new furniture with you the moment you buy and enjoy it immediately.
Should you wish to pick up your new furniture on another day that's more convenient after your purchase - No Problem! Just ask any one of our Super Agents and they will be happy to help you arrange.
Please note we recommend you bring straps and some extra help to tie down the furniture you're picking up. If required, and for your convenience we can supply you our complimentary tie down rope and even help you load the items but cannot secure them. Furniture Superstore can not be held liable for any damages that may occur to your vehicle or your merchandise during this process.